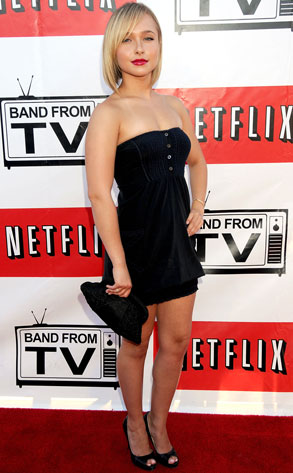 Gregg DeGuire/Getty Images
• Hayden Panettiere's dad has been arrested for reportedly striking the Heroes star's mom across the face. He believed his wife "disrespected" him at a party last night. More details to come...
• The 90210 spinoff will have to go ahead without Donna Martin, because Tori Spelling is superpissed that Shannen Doherty and Jennie Garth are making more money for their cameos.
• A-Rod donated $500,000 to Madonna's Raising Malawi charity, so maybe something good came out of their "scandal" after all.
• Sienna Miller is allegedly begging Balthazar Getty's wife to clear her name of apparent homewrecking so she can have a successful career in Hollywood.
• There's an Olympic boxing athlete named Brad Pitt who quotes Fight Club and refuses to go by Bradley despite others' suggestions. If our name were Brad Pitt, we wouldn't change it either.