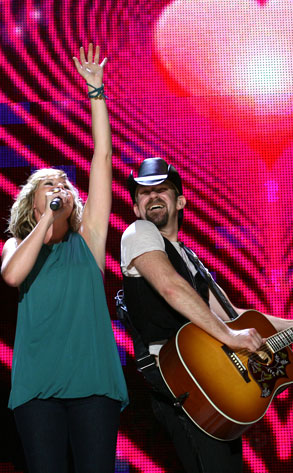 AP Photo / Curtis Hilbun
With great success can come great spoils. And, perhaps, the ire of the person who's missing out on the spoils.
Kristen Hall, one of the founding members of Sugarland, the country duo whose latest effort, Love on the Inside, currently boasts the No. 1 spot on the Billboard 200, has sued her former bandmates for what she says is her fair share of the money they've been raking in since she left the group in 2005.
According to a lawsuit filed July 29 in U.S. District Court in Atlanta, Hall and fellow Atlanta music-makers Kristian Bush and Jennifer Nettles had an agreement entitling each to an equal stake in Sugarland's profits and losses—but the checks stopped coming once she decided to pursue a solo career.