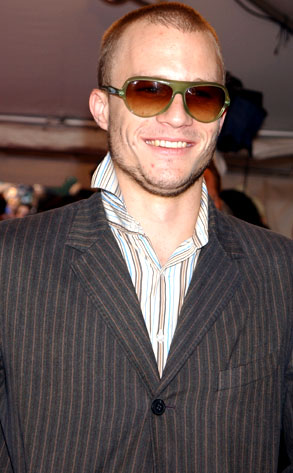 George Pimentel/WireImage.com
Nearly seven months after his death, what Heath Ledger did behind closed doors is still a major issue for some people.
A woman suing celebrity-photo agency Splash News after she ended up on a tape featuring the late actor in close proximity to cocaine is fighting to keep her legal action from being dismissed.
The plaintiff, who refers to herself only as "Jane Doe" in her complaint, claims her privacy rights were violated because she was caught on video with the Dark Knight star—whom she claims was duped into participating.