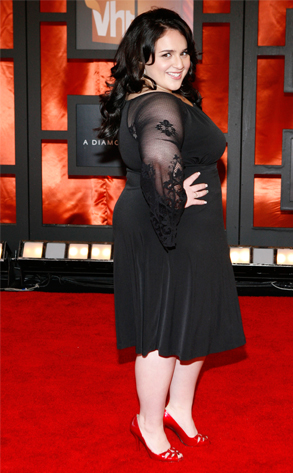 AP Photo/ Matt Sayles
Nikki Blonsky's dad is in for a rather long layover…in police custody.
A judge in Providenciales Magistrates' Court in Turks and Caicos denied Carl Blonsky bail during a hearing this morning, ordering the actress' father to remain behind bars until his Aug. 19 trial.
The elder Blonsky was arrested on charges of assault and inflicting grievous bodily harm back on July 29 for his role in a bizarre airport brawl that involved his Hairspray-starring daughter, onetime America's Next Top Model contestant Bianca Golden and Golden's mother, Elaine, who wound up being airlifted to a Florida hospital as a result of the altercation.