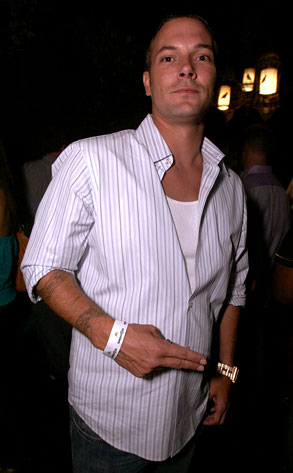 Chris Weeks / Getty Images
Dreamboat and court-approved daddy Kevin Federline hit up the Madden NFL '09 video game launch last night solo. Meaning, unlike Matthew McConaughey, who brought his little one out Thursday, K-Fed left the kiddies at home.
A wise choice on his part, because he had a certain lady friend in need of some chatting up.
So who was Kevin acting coupley with? Hint: It's not Britney. Plus, which other horny couple was all over each other at the bash? Find out after the jump.