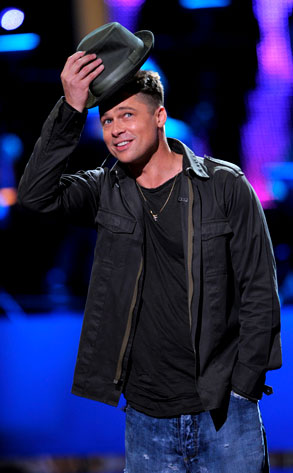 AP Photo/Mark J. Terrill
Who knew Brad Pitt would turn out to be such a Bastard? (Besides Jennifer Aniston, that is.)
After weeks of high-profile courting by director Quentin Tarantino—which included a trip to France prior to the second of the Jolie-Pitt's second comings—Pitt has officially signed on to star in the director's long-gestating war epic Inglorious Bastards.
The Weinstein Co. confirmed to E! News that Pitt will play the freewheeling Lt. Aldo Raine, the hillbilly head of an eight-soldier Jewish resistance team who seek vengeance on the Nazis in German-occupied France.
Vive le acting chops.