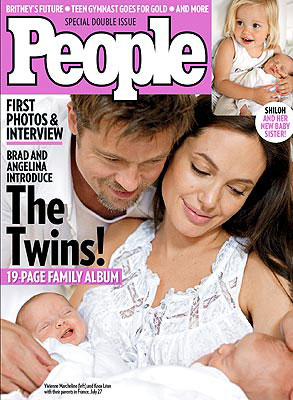 People
• People refutes the Internet claims that a smile was Photoshopped onto one of the Brangelina twins. Silly blogs, Viviknox are just naturally magical, obvs.
• Jennifer Garner and Ben Affleck have finally chosen the perfect multimillion-dollar mansion to raise their growing family.
• Paris is shut down from destroying production of Chicago, but she is now working on ruining superheroes.
• Lily Allen explains that her exposed boobie yesterday was not a ploy for attention, it's just what sometimes happens to girls.
• Seeing Bono without sunglasses is almost as exciting as that split second you get to see the Joker without his makeup in The Dark Knight.
• Jay-Z talks to Vibe about not talking about his marriage to Beyoncé.