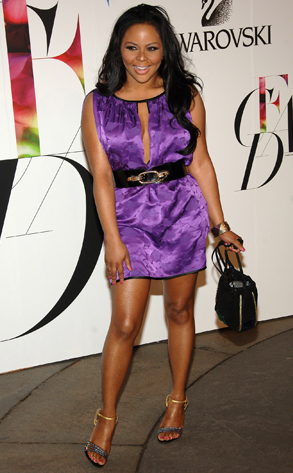 Jamie McCarthy/WireImage.com
All didn't end well at Lil' Kim's 34th birthday party.
An employee at a New York karaoke bar where a B-day blowout for the rapper was held Sunday night has been arrested after confessing that he beat a 24-year-old woman to death on the roof of the club while the party was taking place inside.
Syed Rahman, 24, admitted to bashing Ingrid Rivera, who had paid for entry to Kim's party, over the head with a pipe early Monday morning, Police Commissioner Raymond Kelly said at a news conference Thursday. Her body wasn't found until Wednesday afternoon.
According to police, Rivera was a Lil' Kim fan who arrived at Spotlight Live in Times Square at about 9:30 p.m., toting a bouquet of flowers for the artist and hoping to get a face-to-face meeting.