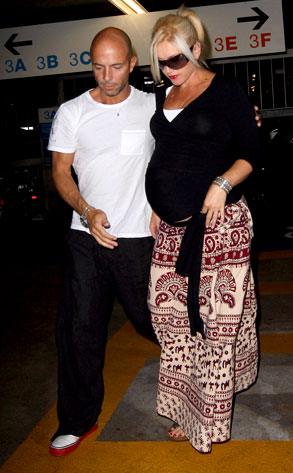 INFdaily.com
When pop star Gwen Stefani arrived at Cedars-Sinai Medical Center in Los Angeles earlier today, she definitely looked ready to pop. But according to E! News exclusive sources on the scene, it was simply a routine checkup.
"She went there this morning for around 30 minutes and then returned home," says our eyewitness. "She's back home now."
But even with the baby's birth imminent, Stefani was stylishly dressed, wearing a black-wrap cardigan, sunglasses and a long patterned skirt.
And good taste isn't the only constant in Gwen's birthing regimen: She gave birth to her and Gavin Rossdale's first child, Kingston, at Cedars-Sinai on May 30, 2006.
—Reporting by Claudia Rosenbaum