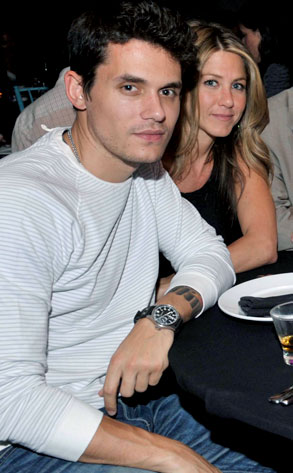 AP Photo/Lisa Rose
Just in case you've been scrambling to find that perfect wedding gift to FedEx off to Mr. Mayer and Ms. Aniston...Relax.
Despite OK! and Star cover stories detailing upcoming wedding and baby plans, Jennifer Aniston's rep tells us: "Both stories from OK! and Star are completely fabricated. There are no wedding plans for Jennifer, and she is not pregnant."
In fact, we can even tell you why...