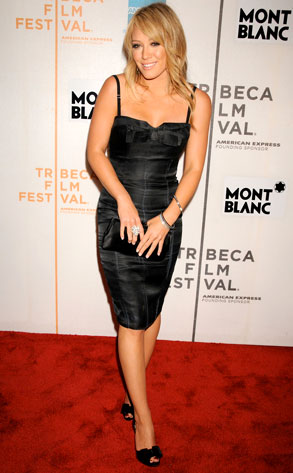 AP Photo/Kristie Bull/Graylock.com
Hilary Duff is chillin', Christina Ricci is channeling her inner Crayola, and Simon Cowell and George Clooney are going behind the scenes for their latest projects.
First up is Duff, who has signed on to star in the new Polish brothers comedy Stay Cool, joining a cast that includes Winona Ryder, Sean Astin, Chevy Chase, Jon Cryer and Mark Polish.
According to the Hollywood Reporter, the film, touted as a "knowing-your-age comedy," revolves around a thriving writer (Polish) who returns to give a commencement speech at his high school and encounters the unrequited love he left behind.