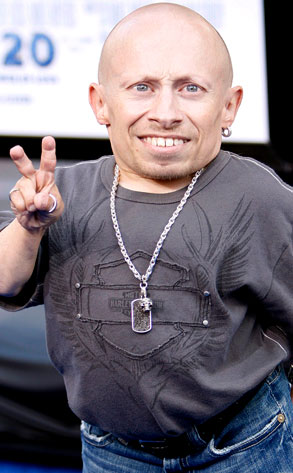 AP Photo/Matt Sayles
Verne Troyer is finding out the hard way that you can't copyright a sex tape that doesn't exist. Or at least, that has no paper trail.
The erstwhile Mini-Me has hit yet another snag in his quest to prevent the sex tape made with former girlfriend Ranae Shrider from becoming public fodder, coming up empty in his search to locate a copy of the X-rated footage, thereby copywriting it and, ideally, preventing its distribution.
Shrider, unsurprisingly, has provided no assistance to her diminutive former better half, with her manager telling the Los Angeles Times she hasn't seen the tape since selling it to an anonymous man who approached her with a wad of cash outside their once-shared house.
"He just said, 'Here's some money,' " Shrider's manager, Holly Bannon, told the paper. "She just wanted to be rid of it, so she said okay."