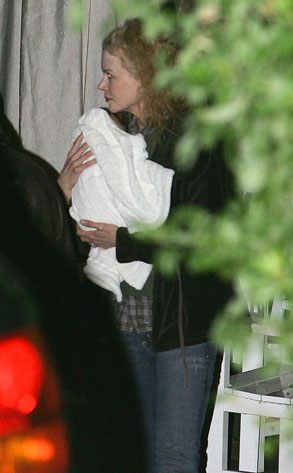 Sergio Dionisio/Getty Images
• Nicole Kidman sorta debuted Sunday Rose yesterday while arriving in Sydney. She then then told a local radio station, "She looks like Keith" and (this one goes out to all you nonbelievers) is "not a doll, she's a real little thing."
• Nic wasn't the only one hiding her baby from the paps: Jamie Lynn Spears and Maddie perused the local Wal-Mart. She really brings this stuff on herself.
• Brad Pitt took Maddox out go-cart racing for his seventh birthday. How does this kid always look like the most badass person to ever exist?
• Meanwhile, Katie Holmes and Suri Cruise hit up Broadway's The Little Mermaid. Fortunately, Kate left the pegged jeans at home this time.