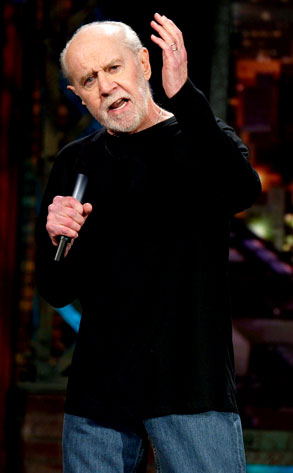 Paul Drinkwater/NBCU Photo Bank via AP Images
There may be seven words you can never say on television, but only five are needed to describe George Carlin. At least according to Robin Williams.
"He was one funny motherf--ker," Williams said of his legendarily caustic comedic forebear, who died of heart failure Sunday evening at the age of 71.
"George Carlin was the living embodiment of the First Amendment. In the traditions of Mark Twain and Jonathan Swift, he dealt with the insanity of the world with the one-two punch of humor and honesty with no apologies," added Williams.