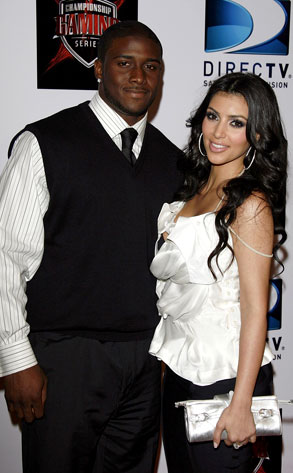 Jean Baptiste Lacroix/WireImage.com
The New Orleans Saints may be eager to fill stadium seats, but there's at least one famously generous derriere that they hope won't be hitting a Superdome seat cushion too often this season.
Kim Kardashian's hot 'n' heavy relationship with running back Reggie Bush has some of her beau's trainers concerned, a source tells E! News.
"Whenever you have an athlete dating a celebrity personality, it ups the glam factor surrounding that athlete," says a Saints team insider.
"That doesn't always bode well for a player's game ability. You've got to have your head totally in the game. Ask Tony Romo's teammates what happens every time Jessica Simpson shows up."