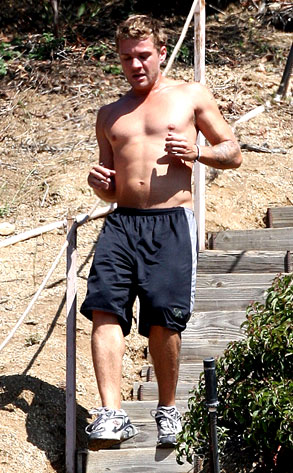 Gaz Shirley/Kevin Perkins, PacificCoastNews.com
As you may have noticed, our collection of semiclothed celebrities is entirely made up of pretty people frolicking on beaches. Most of us who look at these pictures are not frolicking on beaches, so it can be a bit of a downer.
That's why today we bring you a nearly naked star who is working out and sweating. See, it feels a little better to look at a celebrity like Ryan Phillippe actually earning his topless-ness and doing something, right?
But if you prefer the pretty beach people, we still have them in our Summer Skin gallery. Enjoy!