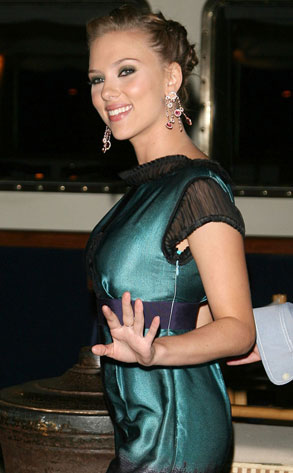 Daniele Venturelli/WireImage.com
Scarlett Johansson apparently never had a crush on Barack Obama. Or at least in the way some media outlets have made it out to be.
In fact, the actress believes all the attention surrounding her recent comments about an email relationship with the Democratic presidential hopeful reeks of "extreme sexism."
"I kept thinking to myself, 'God, if this was just, like, Kal Penn or George Clooney or any of the other [Obama] surrogates or supporters...there wouldn't be [any] question about it," she tells the Associated Press. "Nobody would even talk about it."