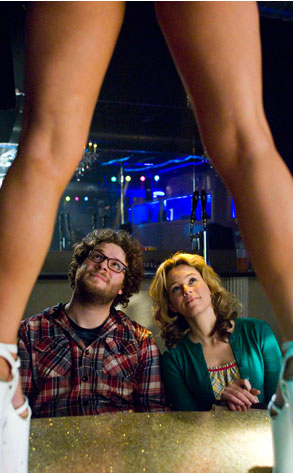 The Weinstein Company
Now anyone (albeit some with a parent or guardian) can see Zack and Miri Make a Porno.
Kevin Smith has successfully appealed the Motion Picture Association of America's initial NC-17 rating for his upcoming salacious-sounding comedy, which stars Seth Rogen and Elizabeth Banks as financially strapped roommates who try to dig themselves out of debt by making a homemade skin flick.
Smith reedited the film twice, each time receiving another NC-17, the box-office kiss of death that means no one under 17 is allowed in the theater.