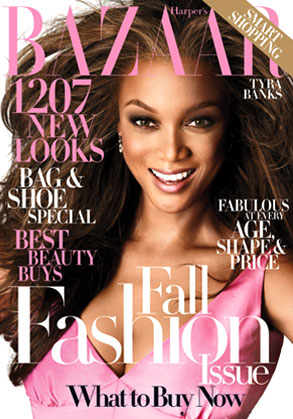 HarpersBazaar.com
With about three months to go until Election Day, the presidential campaigns seem to get more and more twisted up with celebrity culture. Today, we get to add the loveable crazy-fierce Tyra Banks to the mess.
The talk-show host/model mentor poses as Michelle Obama in this September's Harper's Bazaar and offers up advice on how to be a good first lady, like, "know how to take a fierce picture but at the same time be able to eat fried chicken."
See, Tyra really does know everything from smiling with your eyes to representing the country.
And the crazy don't stop there...