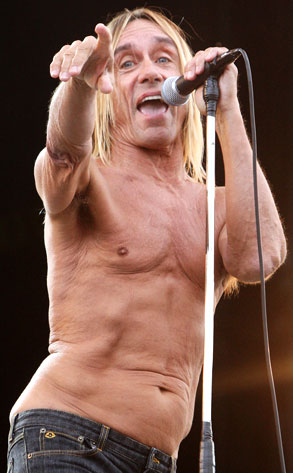 Dave Hogan/Getty Images
Looks like the next Iggy and the Stooges gig may be seriously unplugged. Maybe even a capella.
A rental van carrying the veteran proto-punk outfit's gear, including guitars, drums, amps and even tambourines and maracas, was jacked outside the Embassy Suites hotel in Montreal.
The Penske 15-foot yellow truck with Michigan plates, was heisted between 6:30 and 7:30 a.m. ET on Monday, hours after the boys played a festival date.
A complete rundown of the swiped equipment is listed on bassist Mike Watt's site, and anyone with info on the Iggy-heisting can contact tour manager Eric Fischer at nycentral13@gmail.com.
The theft won't stop the Stooges from going on with the show. The band says it will rent or buy instruments, if necessary, for the remaining three dates of the tour, beginning with tonight's show at Toronto's Massey Hall.