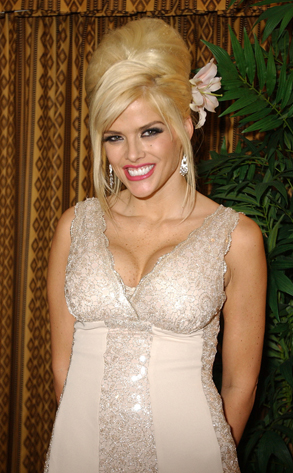 Denise Truscello/WireImage.com
Most people wouldn't want to picture their mothers in lingerie. But if your mom was Anna Nicole Smith, a mental picture is only the beginning.
Baby daddy Larry Birkhead is looking forward to showing 1-year-old Dannielynn the lingerie he purchased at a celebrity auction on Saturday night, a pink bustier (bought for $1,800) and white negligee (bought for $1,000) once worn by the late model for a Playboy photo shoot.
Smith's onetime boyfriend said he wants to make sure the young heiress has something to remember her mom by. He hopes the sexy undergarments will help Dannielynn understand her mother's life story—one day.