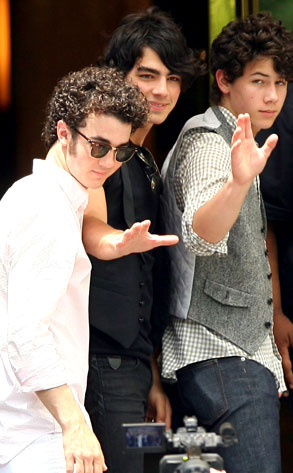 INFphoto.com
We loved the Bros in Camp Rock, and we love them onstage. Now, the trio has officially confirmed they're headed to the Disney Channel for their very own show.
"[It's] actually gonna happen. September—in like seven weeks from whatever today is—we start production," the popular tween musicians told Ryan Seacrest on his KIIS-FM Morning Show.
According to Nick, Joe and Kevin, the series' format has changed somewhat, from spy genre to a program like HBO's Flight of the Conchords, which the group says is one of their favorite shows: "We can just pick up a guitar and break into song—in really funny situations."
And while the guys say they're excited about the upcoming project, we're pretty sure fans are just as thrilled. There's nothing like having the option to TiVo a Jonas TV appearance and rewatch it 24/7!