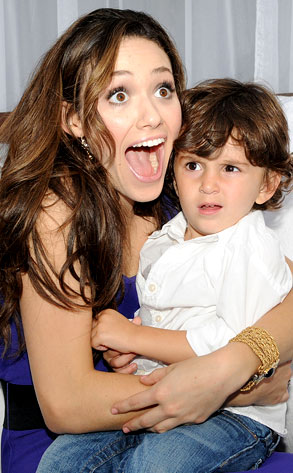 Michael Simon/startraksphoto.com
Emmy Rossum posed with a friend's son at Alice + Olivia's Hamptons fashion show this weekend—and while she looks superexcited, he looks a litte peeved to have to hang out with the actress from The Day After Tomorrow.
The whole thing makes for one awkward photo op. But as with every uncomfortable snapshot, there's always a "Caption This" opportunity. Apparently, even captioning this one was a little awkward, but Riff did manage to cook up this strange little caption:
"No way, man, you mean I get to eat him. Fire up the grill!"