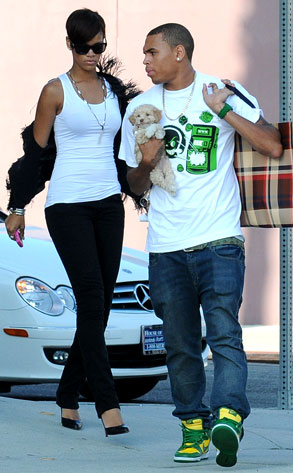 Bauer-Griffin.com
We're so used to seeing starlets with little dogs that we're not sure what to make of Chris Brown and his fluffy arm candy while shopping on Melrose Boulevard.
Granted, he's toting the pup (and probably the purchases) for girlfriend Rihanna, but may we suggest something a little more manly next time—a rugged rescue perhaps?
Whatever Chris does, he should avoid our Celebrity Puppy Love gallery at all costs, a tribute to Hollywood's leading ladies and the pampered little pooches they tote around. But you should feel free to check it out.