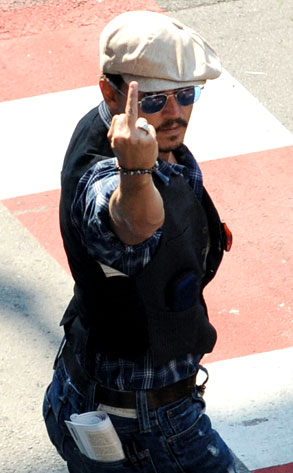 bauergriffinonline.com
The celebrity pap flip. It's a pretty commonplace practice by now, mostly because photogs can be really super annoying. Look at Johnny Depp—he moved all the way to France to evade harassment and still can't get them to leave him alone.
However, there are some stars who take this sign of frustration to the red carpet in an effort to be cute, much like those starlets who insist on blowing kisses to the flashbulbs.
We've rounded up some of the most blatant bird flippers around, so you can either commiserate with their pain or scold them for this rude behavior. Check it out in our finger-flipping gallery.