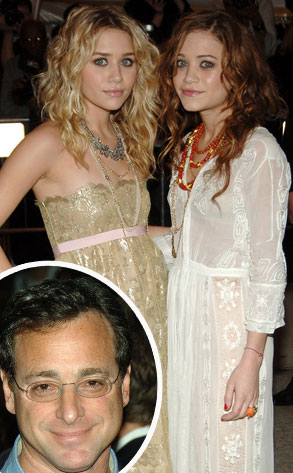 Dimitrios Kambouris/WireImage.com / Dan Herrick / ZUMA
It's probably a good thing that Mary-Kate and Ashley Olsen skipped last night's Comedy Central Roast of their Full House father, Bob Saget.
Hosted by another Full House alum, John Stamos, the comedic beatdown included loads of raunchy sexcentric jokes about the Olsen twins.
Roasters like Jon Lovitz, The Sarah Silverman Program's Brian Posehn and Gilbert Gottfried showed no restraint during the two-hour taping on a Warner Bros. soundstage in Burbank. They even made several cracks about having sex wtih the Olsens when they were underage.