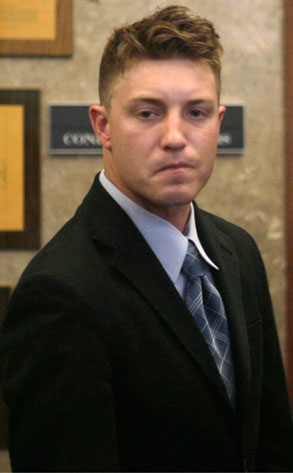 Nick Ut/AP Photo
Lane Garrison has made a prison break for the better.
Just as he marked his one-year anniversary behind bars, the onetime Prison Break inmate has entered into a substance-abuse program at the medium-security California state prison at Tehachapi, E! News has learned.
"Lane put his name on the waiting list months ago and was just accepted," said a prison source.
The 28-year-old, who is serving a 40-month sentence for alcohol-related vehicular manslaughter, was previously doing time at Corcoran State Prison but was transferred earlier this summer to Tehachapi, near Bakersfield—his eighth relocation in under a year.