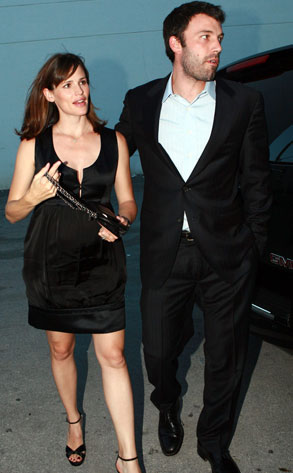 X17online.com
Ben Affleck and Jennifer Garner jetted off to Miami Beach this weekend to do a little political stumping for Barack Obama. Along with BFFs Matt and Luciana Damon, the stars hosted an exclusive Generation Obama fundraising event at Set nightclub Saturday.
"They did encourage everyone to make sure they were registered to vote and involve themselves because of the historic importance of this election," Alejandro Miyar, campaign spokesperson for Obama for America, tells E! News.
Not only were the two couples in sync on their support for the candidate, but they were even dressed alike. Affleck and Damon wore black suits with white shirts, and their wives wore black dresses.
If only Garner's mini were as easy to decipher as the confirmed baby bump protruding from Luciana's frock.