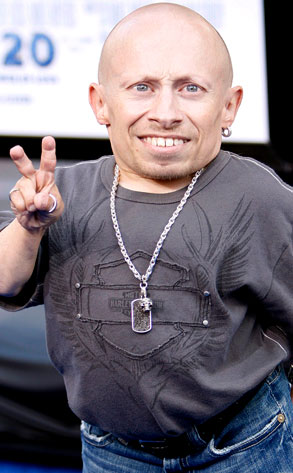 AP Photo/Matt Sayles
Better late than never, we suppose.
It seems Verne Troyer's ex-girlfriend Renae Shrider—yes, the one who leaked their sex tape to TMZ.com way back in June and whom he just filed a $20 million lawsuit against for doing so—has finally packed her things and is no longer shacking up with the Love Guru star.
"Yeah, she's already moved out," the diminutive actor told E! News' Jason Kennedy at the T-Mobile Sidekick Tony Hawk launch party over the weekend.
Now, far be it from us to pass judgment (OK, maybe not), but doesn't it seem just a bit odd that despite all the drama surrounding the leak of their dirty dalliances over a month ago, these two would continue to cohabitate until now?
Let's hope they weren't busy shooting a sequel.