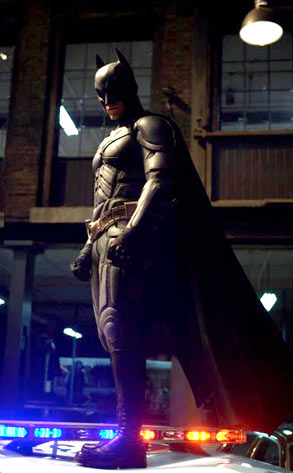 Warner Bros. Entertainment.com
The Dark Knight isn't king of the world, but it's getting closer.
The fastest-grossing blockbuster in Hollywood history took in another $43.8 million at the weekend box office, per studio estimates, staying on course for a potential run of $500 million—or more.
The latest Mummy movie, The Mummy: Tomb of the Dragon, did about what was expected, if a little less than the most outsized predictions, coming up with $42.5 million. If estimates hold, it'll finish second behind The Dark Knight.
For The Dark Knight now, it's not so much about where it places—although it's the first movie since 2007's Disturbia to top the box office three straight weekends—but how fast it movie descends the mountain of money it made in its opening days.