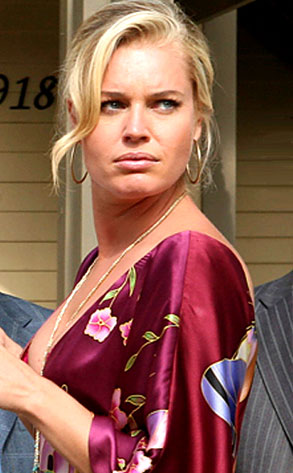 ABC/Karen Neal
Rebecca Romijn is the latest star to be pregnant with twins. Is there something in the water in Hollywood?
—Molly, Dayton, Ohio
The compounded pregnantitis, it be spreading. Brangelina, Julia Roberts and now Rebecca Romijn. Or perhaps you speak perhaps of Marcia Cross, who had her twins at age 44. No mystery on that last one. She has said she had in vitro fertilization before conceiving her girls. And some other celebumoms may have had help as well.
"There's a reasonably good chance that some of these women had twins because of in vitro fertilization," says physician Judy Albert of Reproductive Health Specialists in Pittsburgh.
Why that conclusion? Find out after the jump.