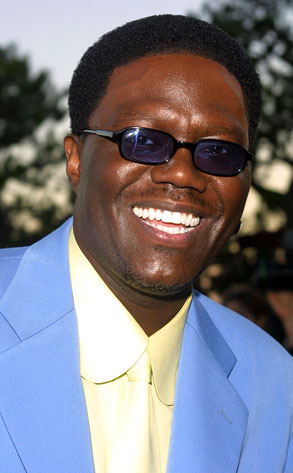 Lisa O'Connor/ZUMAPress.com
Listen up, America, Bernie Mac needs your good vibes.
The veteran funnyman is in a Chicago hospital, with a bad case of pneumonia.
"Mr. Mac is responding well to treatment and will be released soon," publicist Danica Smith tells E! News. "He asked that his privacy and that of his family is respected while he gets well."
Smith says the pneumonia is not related to sarcoidosis, an autoimmune disorder that the 50-year-old comic actor was diagnosed with more than 20 years ago.
The disease, which causes inflammation in organs, especially the lungs, "has been in remission since 2005," says Smith, the same time Mac went public with his health woes.