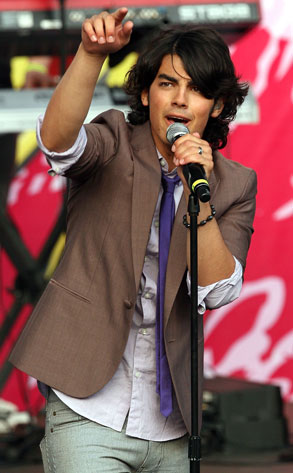 Jesse Grant/WireImage.com
Is Joe Jonas dating anyone?
—Cinderella
If you believe Vanessa Hudgens—and, really, who doesn't?—then he may be dating Chelsea Staub. When Staub's name came up in a CosmoGirl interview that runs this weekend, Hudgens says, "Isn't she dating Joe [Jonas]?"
The CosmoGirl reporter then notes that Vanessa "catch[es] herself, as if realizing she'd broken some celeb code of secrecy."
"I mean, she's been seen with him," Hudgens then grins to the reporter.
As if that weren't fascinating enough, I now proceed to more of your Burning Q's!
Is Hannah Montana the show really ending after this season?
—Adorable