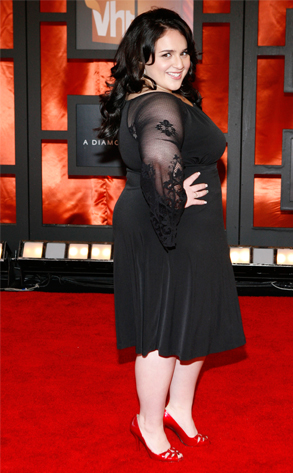 AP Photo/ Matt Sayles
Nikki Blonsky's needs no aerosol to make her hair stand on end today.
The 19-year-old Hairspray star and her father were arrested on assault charges after a dustup with the family of former America's Next Top Model contestant Bianca Golden at the Providenciales International Airport in Turks and Caicos.
"They were involved in an altercation at the airport in the departure lounge," Sgt. Chase of the Turks and Caicos Islands Police Department tells E! News. The skirmish apparently involved a dispute over saved seats.
Blonsky's rep, Teal Cannaday, declined comment on the incident.