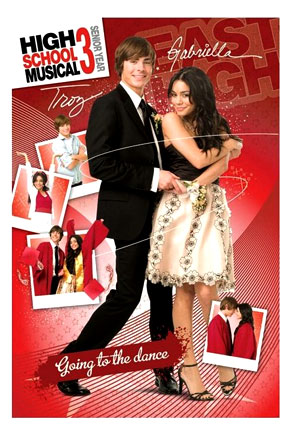 Disney
What you are viewing to the left is not some overzealous fan art. No, in fact it is the official High School Musical 3 poster released by Disney.
This should be a relief to fans worried taking the show to the big screen would result in a glossier, more unrelatable version of East High, the school that never stops singing and dancing. Judging from both the poster and trailer, the cheese from the two previous made-for-TV movies is completely intact.
And the best part is, Disney can just stick this work of art on a back-to-school spiral notebook without having to make any adjustments.