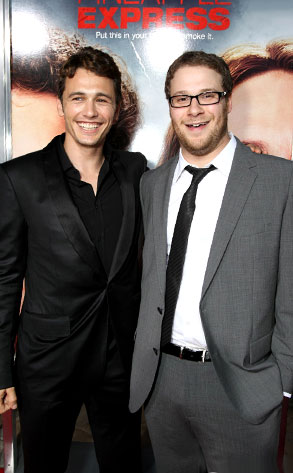 Eric Charbonneau/WireImage.com
The chemistry between Pineapple Express buds Seth Rogen and James Franco goes way back to their man-crushing days on Freaks and Geeks.
"I read in an interview that when he met me, it was the first time he could think about having sex with a guy," Franco told E! News at the movie's premiere Thursday night.
"And I felt the same, except he was underage. So I had to wait a couple years. There's nothing sexier than someone with a sense of humor."
We'd have to agree with the man there-though a six pack doesn't hurt.