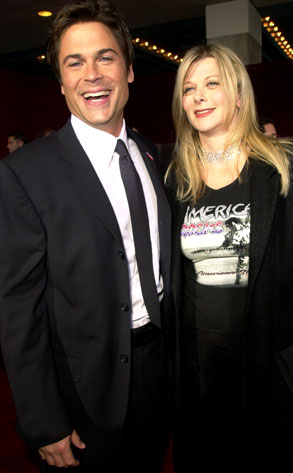 AP Photo/Kim D. Johnson
It's the little victories.
Both Rob Lowe and the former nanny who's suing him for sexual harassment each emerged somewhat triumphant Thursday after a judge threw out multiple counts from the vitriolic lawsuits they've leveled at each other.
"The court threw out four of their claims," Gloria Allred, who's representing Jessica Gibson in her suit against Lowe and his wife Sheryl, told E! News after the ruling. Lowe "doesn't intimidate Jessica with all his fame, his power and his high-priced attorney."
Among the allegations tossed today was Lowe's defamation claim. Santa Barbara Superior Court Judge Denise de Bellefeuille ruled that Lowe could not go after his former employee for supposedly dragging his name through the mud because Gibson is protected by a state law allowing people to protest their workplace conditions.