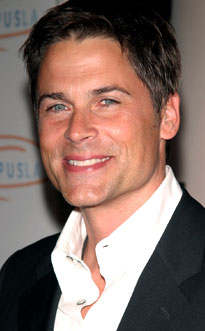 Michael Papo/ZUMAPress.com
Rob Lowe came out on top in court yesterday, winning his first small victory in his legal battle with a former nanny in Santa Barbara Superior Court.
A judge threw out two of the 12 damning allegations made against the actor and his wife by ex-staffer Jessica Gibson.
While the bulk of the suit—including all the sexual-harassment allegations—remain, the two charges tossed related to labor code violations and were tossed after it was determined they had no legal basis.