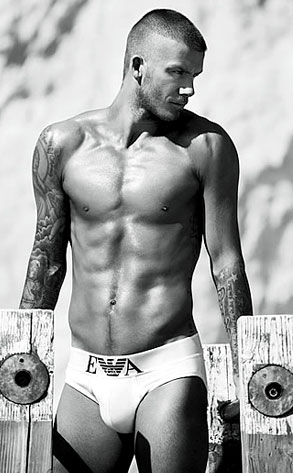 Giorgio Armani
Big things really do come in small packages.
Much like he did earlier this year, David Beckham is once again putting his blessed body on display in nothing more than a pair of tightie-whities.
A giant image of a briefs-baring Becks was unveiled at Macy's in San Francisco Wednesday, as part of the newest Emporio Armani underwear campaign featuring the soccer sex object.
And giving us yet another excuse to show off a little more beefcake.