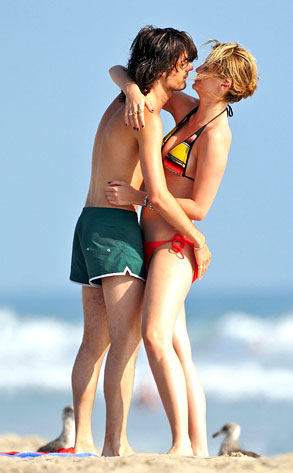 Perkins/Shirley/PacificCoastNews
Mischa Barton makes a return engagement to our daily dose of stars in skimpy swimwear, but this time she makes it a two-for-one deal by bringing along her beau, Taylor Locke, for us to gaze upon as well.
And while we may have eyes for them, it's pretty obvious these two only have eyes (not to mention hands) for each other.
The lovebirds, seemingly oblivious to anyone around them, put their PDA into overdrive Tuesday at the beach in Venice, Calif.
For more celebs stripped down to their suits, sneak a peek at our Summer Skin gallery.