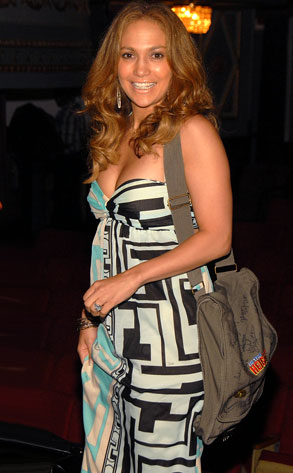 Theo Wargo/WireImage.com
Life with twins is making Jennifer Lopez run for The Governess.
The supposedly nanny-averse actress has lined up a new postmaternity-leave project, E! News has confirmed, a romantic comedy about a professional thief who passes herself off as a nanny to a wealthy widower with three rowdy children so she can pull off the score of a lifetime. And—surprise!—she begins to fall for the family and reconsider her life of crime.
The Governess reunites her with screenwriter Kevin Wade, who penned her 2002 box-office hit, Maid in Manhattan. The script was cowritten by Wendy Braff with a polish by Don Roos. Director Nigel Cole (Calendar Girls) will roll cameras in Massachusetts in October.