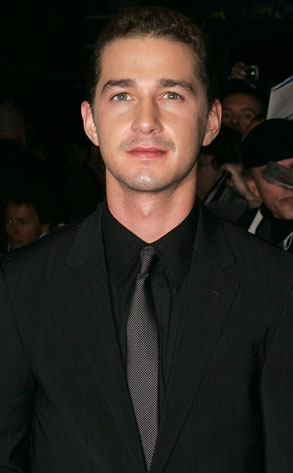 Jim Spellman/WireImage.com
Shia LaBeouf is nursing his wounds in a Los Angeles hospital, the result of an early morning car crash that left him with a messed-up hand and a DUI count on his rap sheet.
Sheriff's deputies responded to a two-vehicle collision at around 2:30 a.m. LaBeouf was allegedly making a left turn when his Ford F-150 pickup struck another car and rolled over twice.
"He was arrested for a misdemeanor. He was booked and cited at the hospital," L.A. County Sheriff Watch Commander Sgt. Scott Wolf tells E! News. "No prints were taken and no photos were taken."