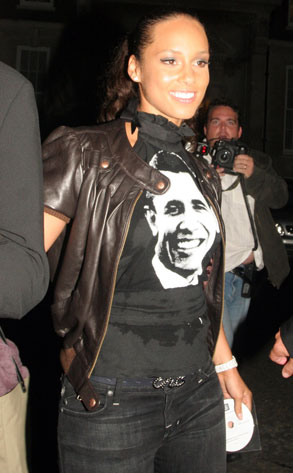 Flashburst / WENN
Whether it's "Team Heidi" or "Real Girls Eat Meat," you know celebrities care deeply about something when they put it on a T-shirt.
That's why we couldn't ignore the fact that many Tinseltown types seem to be wearing gear in support of Sen. Barack Obama's quest for the presidency. Who knew?
The pendulum always swings both ways, however. So we will await the inevitable crush of McCain '08 hats, hoodies, and decorative neck tattoos sure to turn up soon.
Until they do, though, check out our Team Obama gallery and see who supports him.