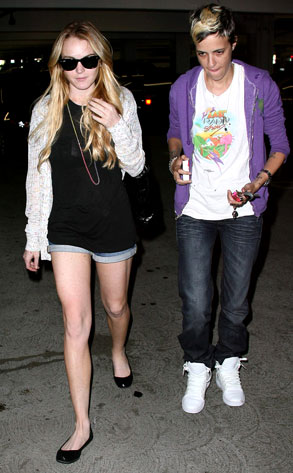 X17online
Are Lindsay Lohan and Samantha Ronson above the law?
The twosome allegedly chain-smoked last night inside Crown Bar with no reprimand from management, according to an eyewitness.
Maybe it's got something to do with Sam's VIP status—she normally deejays at Crown on Wednesdays, though she wasn't working last night.
The duo arrived at the West Hollywood hang around 11:30 p.m. After Sam fetched their drinks, they stayed in the same booth the entire night, where they were joined by Lance Bass.