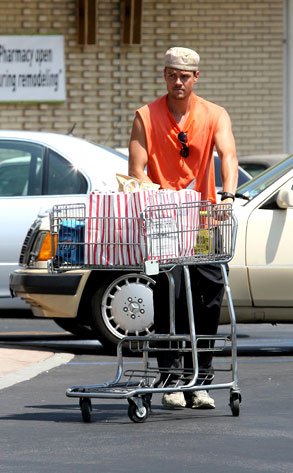 Bob/X17online.com
When singing her tune "Glamorous," it's probably safe to say Fergie isn't picturing fiancé Josh Duhamel schlepping a cart full of groceries through a supermarket parking lot, as the actor was seen doing in L.A. Monday.
But that's just one more reason why he's a keeper.
With so many famous folks walking around Tinseltown thinking their stuff don't stink, it's refreshing to see this kind of down-to-earth, regular-folk attitude emanating from at least a few of the rich and beautiful.
So we put together a gallery of DIY Celebrities in recognition of the pretty people who still find a way to be everyday people.