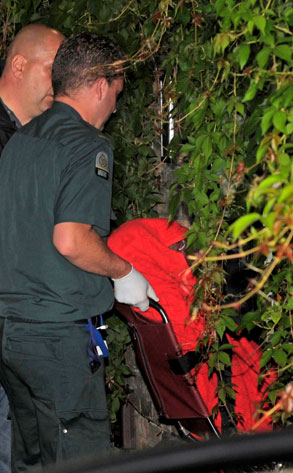 BIG PICTURES/bauergriffinonline.com
Amy Winehouse's health is, once again, in doctors' hands.
The troubled chanteuse was rushed to a London hospital Monday night after suffering an adverse reaction to medication, E! News has confirmed.
"Please be advised that Amy Winehouse suffered a reaction to medication at home this evening and was taken to the hospital," the singer's rep, Tracey Miller, said. "Doctors have advised that she will be kept under observation overnight and is likely to be released tomorrow."
Winehouse was reportedly admitted to University College Hospital in Bloomsbury.
Eyewitnesses outside the 24-year-old songbird's townhouse saw her being escorted from the premises in a wheelchair, according to SplashNewsOnline, which first reported the latest twist in Winehouse's physical-stature saga.