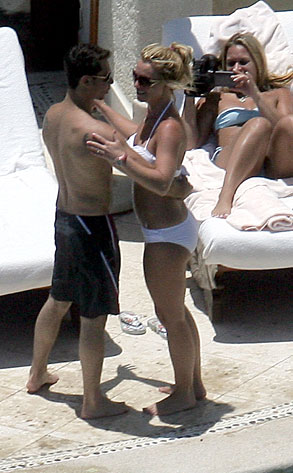 Flynet
All those trips to the gym are clearly paying off for Britney Spears, who was in fine form during a weekend getaway down in Cabo San Lucas.
But while ogling at the pop star's toned and muscular bod, we naturally can't help but wonder about the mystery man who somehow managed to get a grip on her sinewy structure.
So just who is this guy, anyway? Is he merely a friend? Or something more? We've heard rumblings that he could be a bodyguard named Lee...but maybe you know better?
And after you mull that over, be sure to check out other skimpy swimwear sightings in our Summer Skin gallery.