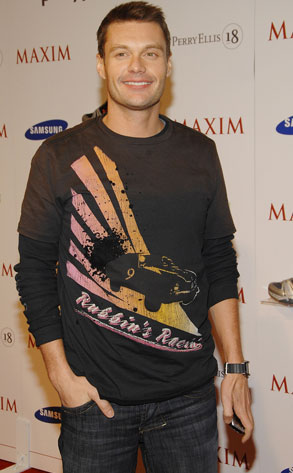 AP Photo/Evan Agostini
Ryan Seacrest hasn't jumped the shark. But he may be wishing he had.
During his KIIS-FM morning program Monday, the E! News host talks about his slight run-in over the weekend with a little marine life. (Listen to the discussion here.)
"I was bitten by a shark," recalls Ryan. "It swam up to me, and it took a bite, and then he left."