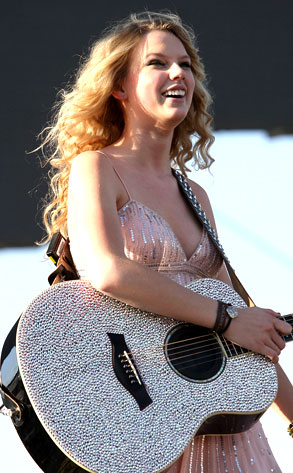 John Shearer/WireImage.com
Country music sweetheart Taylor Swift had a good reason for missing her high school graduation—she's on tour with Rascal Flatts.
The 18-year-old "Our Song" singer just received her diploma via snail mail and blogs on MySpace about the joys of being a high school graduate:
"Another thing I'm excited about is that I've officially graduated from high school!! CLASS OF 2008. YESSSSSSS. Even if I've been home schooled for the past 2 years, it still means a lot to me that I have my diploma."