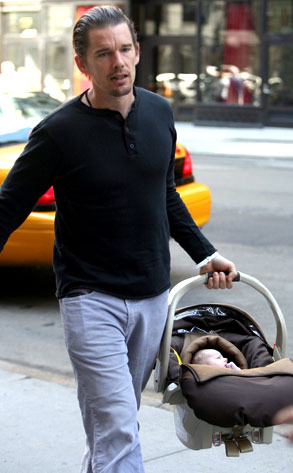 INFphoto.com
That's what we're talking about!
While Nicole Kidman and Brangelina continue to keep their bundles of joy tightly under wraps, our man Ethan Hawke serves up his little one to us a mere seven days after her arrival.
The actor was just spotted in New York City toting his barely born daughter, Clementine, while out and about with his wife of one month, Ryan Shawhughes.
Here's hoping expectant celebs (that means you, Ashlee! Gwen!) will follow by example.
Because we hate having to wait.